Ski day 27 at Tateyama
Morining in Tateyama.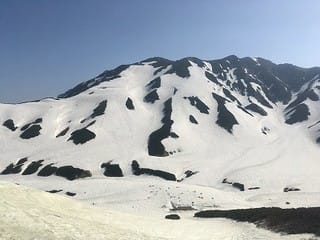 Season Day 27, Powder 3 days, Backcountry 5 days, Telemark 0 days
Tateyama 8:03-11:58
Gear:Teneighty GUN+Dynafit Beast
Distance today 7.7km, climb 734m, duration 3:54, avg speed 2.0km/h, burned 933kcal
373 days since injury, 342 days since surgery
Continued from
Ski day 26 at Tateyama
We stayed in the lodge for a while until the slope gets softer, and left at 8:03. But I had to use the ski crampons in the middle of Raichozawa.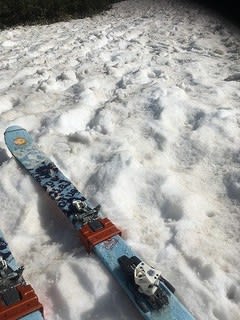 Sooner the slope got harder, and I had to change to the real crampons.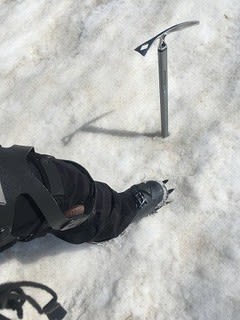 Not sure I can use these after the surgery.
I was very nervous to use crampons in the beginning,
but I got used to walk.
Arrived at Tsurugi-Gozen lodge in 1 hour 45 minutes.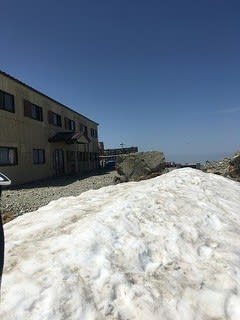 This was probably the longest duration.
My legs became weaker for climbing on crampons after the surgery.
Great view of Mt. Tsurugi,
And awful rough and bumpy view of the slope.
We decided not to go down.
And walked back on the ridge.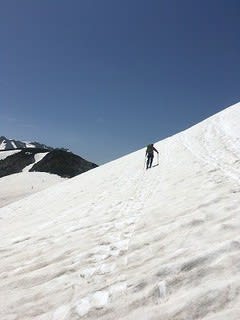 Probably this is the first time not to ski down in this place.
Descending on Raichozawa.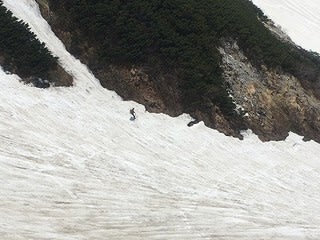 This was also awful but we have to go down to go back.
End of our season.
I wanted to ski more, but this will be the best time to end.
Came back to Hakuba and took coffee time.