Ski day 25 at Happo One
The last skiing in Happo.
Season Day 25, Powder 3 days, Backcountry 3 days, Telemark 0 days
Happo One 7:30-8:45
Gear:HEAD i.Supershape Magnum+Tecnica Cochise 130
352 days since injury, 321 days since surgery
Usagi became very narrow.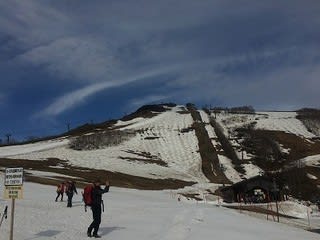 Panorama.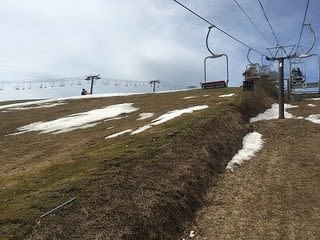 Almost gone.
Amazing that the course remains.
Kurobishi also became narrow.
The narrow courses are not good for my knee.
I finished in 1 hour over.