Ski day 24 at Goryu
First (and will be last) skiing in Goryu.
Season Day 24, Powder 3 days, Backcountry 3 days, Telemark 0 days
Goryu 8:15-10:00
Gear:HEAD i.Supershape Magnum+Tecnica Cochise 130
Official Snow fall 10cm
351 days since injury, 320 days since surgery
Happo is getting lessor and lessor.
Goryu looks better and we chose here.
(After skiiing I realized Happo was closed due to the srong wind)
New snow falls in 10cm depth up here.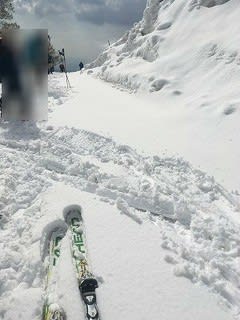 We did not expect this.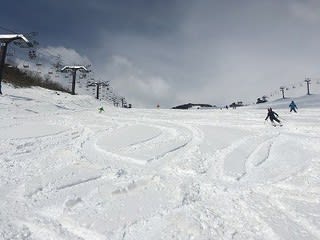 Really wet and easy to stop, but anyway it's powder.
First several runs were slow and hard to descend, but after the wet fresh snow was shaved, it became easier.
Enjoyed until almost 10a.m.