Cycling-Day 50-Matsuoji temple/Matsumoto Castle
Riding to Matsumoto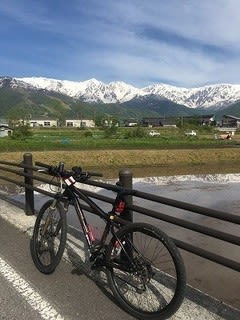 Day 50, 352 days for cycling, total distance 22,617.6km, total climb 243,450m
Matsuoji temple/Matsumoto Castle 8:02-15:12
Distance today 127.5km, climb 729m, duration 5:37, avg speed 22.6km/h, burned 2,544kcal
Gear: Specialized Rockhopper Pro
358 days since injury, 327 days since surgery
I wanted to go backcountry skiing this weekend but the weather was not so good.
Arriving at Matsuoji temple in 1 hour 40 minutes. I assumed Wisteria would bloom in this week,
but the blooms were not so good.
On the way the earthquake alert rang on my phone. I stopped but nothing happened.
I drove further to Matsumoto Castle. Arrived in 2 hours 41 minutes, 64km.
I realized the alert was for the earthquake at Ogawamura village, near Hakuba. I worried about my condo but cannot know until I return.
Matsumoto Castle and Mt. Jonen.
The contrast of the snow and the rocks looks beautiful.
Sanzokuyaki for lunch.
I wanted to come here for this Sanzokuyaki, fried chicken with special sauce.
It became against wind on the way back.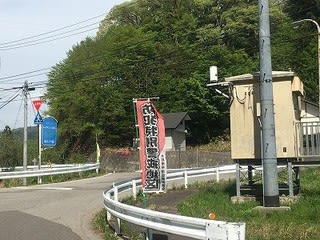 Hard riding for over 40km.
I came back home and there was no damage after the earthquake. Nothing fell down.