Cycling-Day 49-Otari-Hotaru
After skiing I went riding again.
Day 49, 351 days for cycling, total distance 22,409.1km, total climb 243,019m
Otari-Hotaru 12:40-15:57
Distance today 46.6km, climb 1,027m, duration 2:17, avg speed 20.4km/h, burned 992kcal
Gear: Specialized Rockhopper Pro
352 days since injury, 321 days since surgery
I wanted to go riding earlier, but the weather was not so certain as the clouds look thick over Otari village.
I was at home for a while but the weather looks ok.
Now I departed to Soba noodle restaurant.
Arriving at the Soba noodle restaurant in 1 hour.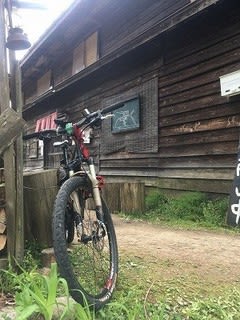 On the last GW day, I had to wait for a while.
Good to have this soba noodle again.
The season comes.