Ski day 20 at Happo One
Long queuing of Gondola lift.
Season Day 20, Powder 2 days, Backcountry 2 days, Telemark 0 days
Happo One 7:30-9:10
Gear:HEAD i.Supershape Magnum+Tecnica Cochise 130
345 days since injury, 314 days since surgery
Usagi.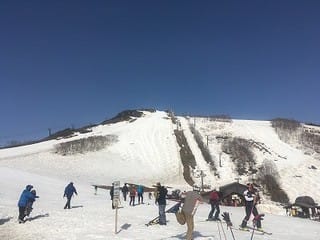 Panorama is getting rough soon,
and we moved to Usagi for several runs.
Good view of far mountains.