Ski day 19 at Funakoshi
Second back country skiing.
Departing the trail entrance. No one was there after the tram service started.
Season Day 19, Powder 2 days, Backcountry 2 days, Telemark 0 days
Funakoshi 9:38-13:51
Gear:Teneighty GUN+Dynafit Beast
Distance today 13.5km, climb 976m, duration 4:12, avg speed 3.2km/h, burned 1,371kcal
344 days since injury, 313 days since surgery
Reached the ridge in 2 hours.
It was good for me that the trekking trails appeared. Easy to walk for my injured knee. Skiing down here, as our usual place.
Nice film crust snow.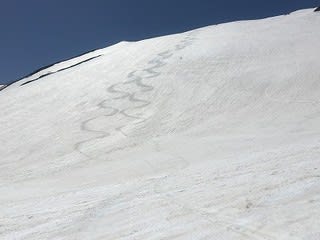 This time I could ski down without any concerns about my knee.
Nice view of Hakuba summits.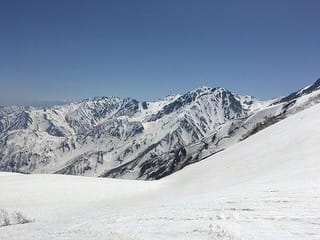 Going through BONX banks to the end.
Good skiing with a little more confidence since last time.