Ski day 18 at Happo One
Bike approach to Happo.
Season Day 18, Powder 2 days, Backcountry 1 days, Telemark 0 days
Happo One 8:00-9:10
Gear:HEAD i.Supershape Magnum+Tecnica Cochise 130
343 days since injury, 312 days since surgery
The snowy area became half in Panorama.
Grat is closed due to thin snow.
The slopes became wet and easy to stop skies. I was afraid of the wet snow for my knee. Time to leave. Visiting
Alps Azumino National Government Park
to see tulips and rape blossoms.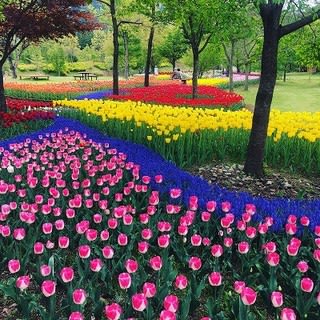 First time to go in. Good to see.