Ski day 13 at Happo One
Morning ride.
I left my lift ticket home and lost 30 minutes to take it back.
Season Day 13, Powder 0 days, Backcountry 1 day, Telemark 0 days
Happo One 8:00-10:20
Gear:HEAD i.Supershape Magnum+Tecnica Cochise 130
317 days since injury, 286 days since surgery
We ran on Panorama, but it was warm and the slopes already become soft. I came to Usagi with friends for bumps.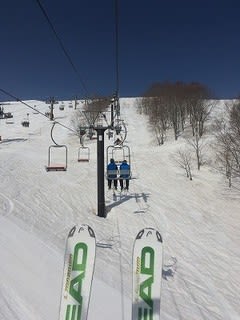 The bumps look good, but I cannot go there for my knee.