Ski day 8 at Happo One
A national holiday.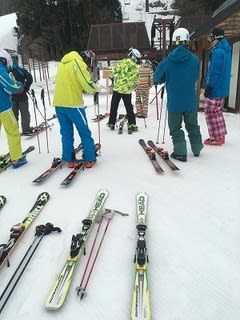 Ski guests are few.
Season Day 8, Powder 0 days, Backcountry 0 days, Telemark 0 days
Happo One 7:30-9:00
Gear:HEAD i.Supershape Magnum+Tecnica Cochise 130
306 days since injury, 275 days since surgery
Looks very foggy up there.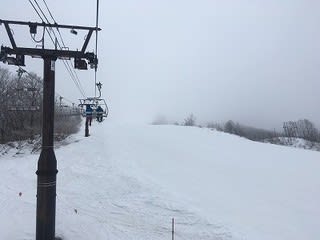 Riesen course. I don't see anything.
I had to come down to Shirakaba for the clear visibility.
I wanted to ski more than 2 hours after the doctor's permission, but this is the only area I can ski down with a good view.
Nakiyama course is getting thinner and thinner.