Ski day 5 at Happo One
Beautiful three summits.
Ski day 5 at Happo One
Season Day 5, Powder 0 days, Backcountry 0 days, Telemark 0 days
Happo One 7:25-8:25
Gear:HEAD i.Supershape Magnum+Tecnica Cochise 130
296 days since injury, 265 days since surgery
I went skiing with my powder mates today. This will be the first and last time for skiing together in this season.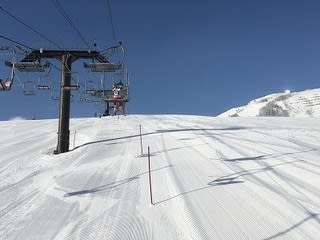 I realized again how slow I go.
My doctor told me not put my left knee inside.
Try not to bent my left knee much.