Ski day 12 at Happo One/Mt. Hakuba-Norikura
Resort riding for 1 hour half as usual.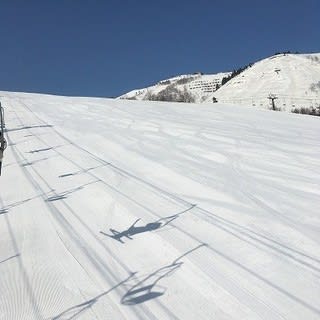 Enjoyed well groomed panorama course.
Happo One 7:50-9:20
Gear:HEAD i.Supershape Magnum+Tecnica Cochise 130
Then, finally this is the first BC skiing after the surgery.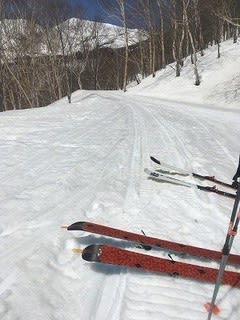 Mt. Hakuba-Norikura 11:21-14:29
Gear:Teneighty GUN+Dynafit Beast
Distance today 12.1km, climb 746m, duration 3:08, avg speed 3.8km/h, burned 1,034kcal
316 days since injury, 285 days since surgery
Careful walking lead to Tenguppara in 1 hour.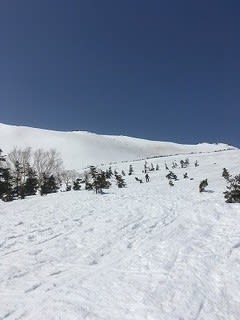 Very slow.
Then we kept ascending to the ridge.
It was icy in the middle but I could manage to ascend.
We will descend here.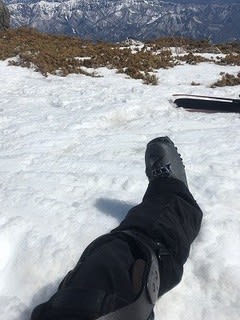 I really did not realize the slope was steep, but this time it looked very steep for me.
Skied down slowly and carefully.
It is embarrassing to feel such slopes are steep and scary.