Ski day 10 at Happo One
Riding on bike to Happo-One.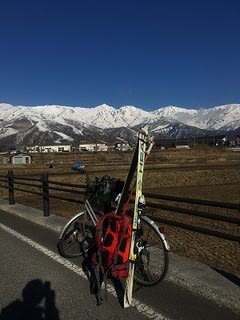 Season Day 10, Powder 0 days, Backcountry 0 days, Telemark 0 days
Happo One 7:30-9:00
Gear:HEAD i.Supershape Magnum+Tecnica Cochise 130
310 days since injury, 279 days since surgery
The course to the bottom became thinner, and almost being closed.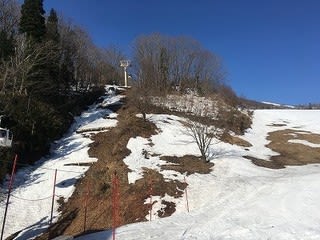 This is the first riding on Gondola lift after surgery.
Panorama is well groomed.
Enjoyed several runs.
Grat was bumpy. I could not go there with my injured knee.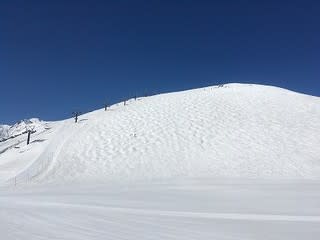 It is really embarrassing there is a place I cannot go.
I went down to Skyline and came back to Panorama for several runs again.
Good morning ride.