Cycling-Day 31-Shirokane
A riding to the hospital to see the doctor, for a regular examination.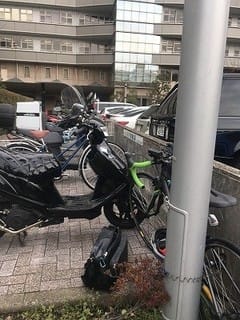 Day 31, 333 days for cycling, total distance 21,838.4km, total climb 236,002m
Shirokane 9:03-11:07
Distance today 13.1km, climb 191m, duration 0:15, avg speed 16.3km/h, burned 303kcal
Gear: SPECIALIZED DOLCE
304 days since injury, 273 days since surgery
The forecast calls a rainy day. Go riding before it rains.
Stopping by the favorite bakery on the way back.