Cycling-Day 29-Hakuba
Riding to a restaurant for lunch.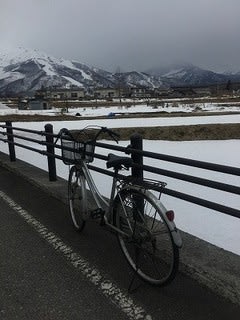 Day 29, 331 days for cycling, total distance 21,804.6km, total climb 235,549m
Hakuba 12:18-13:41
Distance today 6.3km, climb 92m, duration 0:23, avg speed 16.5km/h, burned 120kcal
Gear: NABI
296 days since injury, 265 days since surgery
Lunch.
Burger again.
It was sunny in the morning, but the snow flakes fall down on my way back.