Ski day 1 at Happo One
Finally, the season comes.
To be honest I almost believed that today would never come.
Season Day 1, Powder 0 days, Backcountry 0 days, Telemark 0 days
Happo One 8:05-9:20
Gear:HEAD i.Supershape Magnum+Tecnica Cochise 130
278 days since injury, 247 days since surgery
The doctor permitted me to go skiing 8 months after the surgery. Today is the day just 8 months and one day after the surgery. I was not really sure how I could make it.
For the first run, I am going to go down on Nakiyama.
Of course I have to ware the knee brace.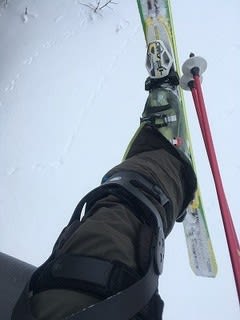 I feel the boots and the skies heavy hanging from the chair. Now I realize how important the leg extension for my rehabilitation.
The first slope.
I feel scared even this very gentle slope. The first right turn was really scary. I could not turn and fell down
when I tore the ligament
.
Good to make it.
I skied here for 4 runs to make sure I could make right turns without my left knees inside.
Now I became more confident and took Nakiyama triple lift to access to Shirakaba course.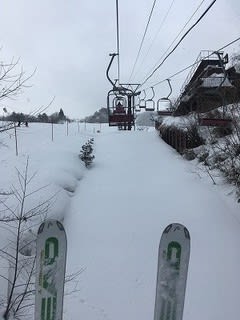 After several runs in Shirakaba, finally I took the gondola lift to Usagi.
Good to be here.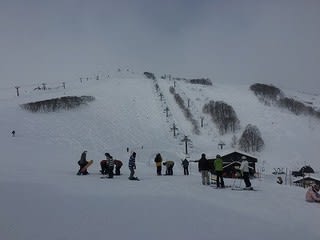 Going down on Riesen.
The speed was very slow, almost as slow as my telemark skiing, but I could make it anyway.
One hour is good enough. I went to my favorite cafe for breakfast.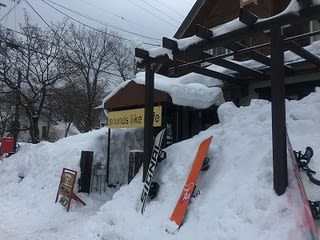 Also good to be back here.
After skiing I drove To Niigata for a business trip.
It was snowing heavily on the way back, and driving on Hokuriku Exp way was not easy.