Cycling-Day 21-Enoshima
Perhaps today is the coldest day in this season.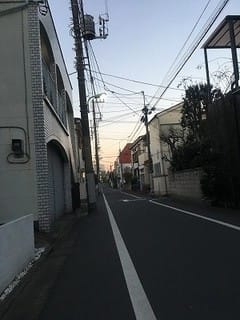 Day 21, 323 days for cycling, total distance 21,753.9km, total climb 234,680m
Enoshima 6:31-15:27
Distance today 128.7km, climb 487m, duration 6:46, avg speed 19.0km/h, burned 2,782kcal
Gear: GIANT DEFY COMPOSITE SE
269 days since injury, 238 days since surgery
As the forecast called, it was strong against wind all the way,
which slowed me down at least 15 minutes to Samukawa Shrine.
Beach. Very windy and sands fly.
But the direction was changed to the east. The follow wind helped me a lot. I ran over 35km/h without hard pedaling.
Enoshima.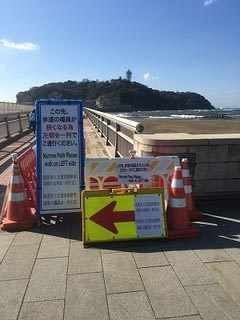 The bridge became narrow due to the construction. I did not cross to the island. Mt. Fuji appeared beyond the clouds.
Slamdunk railroad crossing.
Late breakfast.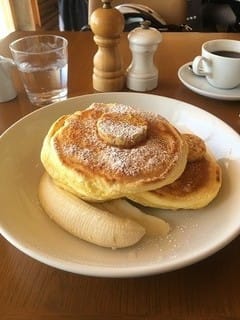 Nice pancake.
Good to be seated without waiting, but there became a long queue after me.
After breakfast, the west wind was too strong for me to go back.
I kept going to the east.
The way back was very fast after the follow wind, but I got a car accident.
A car turned left without any signs, and I was hit by the car and thrown out to the roadside. My body and the bicycle was ok, but the helmet got crack.
I called police and spend an hour for the inspection. I was a victim this time but this is a good learning for me to drive.
Good to continue to ride all the way home,
and buy bread at the bakery.