Cycling-Day 19-Takadanobaba
A short ride.
Day 19, 306 days for cycling, total distance 21,530.1km, total climb 233,685m
Takadanobaba 10:42-14:19
Distance today 38.7km, climb 35m, duration 2:17, avg speed 16.9km/h, burned 888kcal
Gear: GIANT DEFY COMPOSITE SE
267 days since injury, 236 days since surgery
I wanted to go riding far, but I overslept. Today the forecast called the strong winds in the afternoon and the rain in the evening. I was supposed to depart earlier.
Heading to Takadanobaba to buy lunch.
Kannana street seemed faster than the shortest route. But I got my front tire flat on the way.
The tire in the picture looks ok, but the tire got very limp.
I could arrive at the store somehow.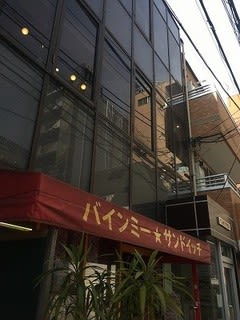 Bringing the Vietnamese sandwich.
I came home and ate lunch, and left again to the bakery to buy breakfast tomorrow.