Cycling-Day 18-YoyogiPark
A short riding during work.
Day 18, 308 days for cycling, total distance 21,473.6km, total climb 233,881m
YoyogiPark 11:35-13:18
Distance today 20.9km, climb 266m, duration 1:17, avg speed 16.2km/h, burned 491kcal
Gear: GIANT DEFY COMPOSITE SE
265 days since injury, 234 days since surgery
A small coffee store, introduced in a movie I saw.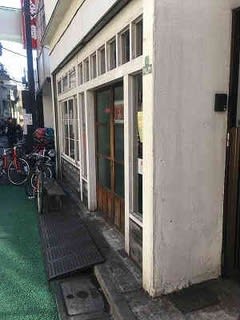 The taste was different from the other espresso. Very surprising.
The usual bakery not far from the coffee store.
Buying bread for lunch.
Good short riding.