Cycling-Day 1-Yokohama/Tokyo
First riding this year.
Day 1, 303 days for cycling, total distance 20,831.7km, total climb 229,967m
Yokohama/Tokyo 9:48-13:25
Distance today 50.1km, climb 604m, duration 2:45, avg speed 18.1km/h, burned 1,113kcal
230 days since injury, 199 days since surgery
Hard to get out of the bed in very cold morning.
Riding in the short range after the delayed departure.
Afraid of the strong against wind in Tamagawa river, I ran on Nakahara street to Tsunashima street to Higashi-Kanagawa.
Then tried to eat a pork cutlet in Kamata, but the restaurant had a long long queue.
Then tried a bakery not far, but it was closed for the new year holidays.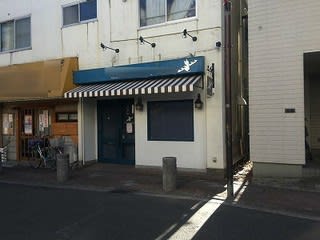 I knew my favorite bakery is also closed, and tried another one,
and this is closed too.
Tempura restaurant I have been interested in.
Good to eat. It's already lunch time but this is my breakfast.
Good to ride over 50km.