Trekking-Day 1-Diamond Head
The first hiking activity after the ACL surgery.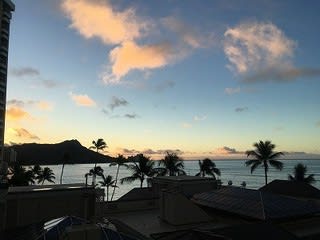 Going up to Diamond Head.
Day 1
Diamond Head 9:48-10:45
Distance today 3.1km, climb 130m, duration 0:44, avg speed 4.2km/h, burned 193kcal
Today's route
217 days since injury, 186 days since surgery
CAUTION! The duration in this article is due to my experiences and physical strength, and much shorter than the standard course time. Please plan by yourself considering your own experiences and physical strength when you plan to walk the course.
6 months passed after the ACL surgery. I planned to hike up to Diamond Head, as the doctor advised me to understand the risks.
I also planned to see the sunrise, but was not sure if I could come back before the breakfast.
Departed after the breakfast. 20 minutes driving to the parking lot.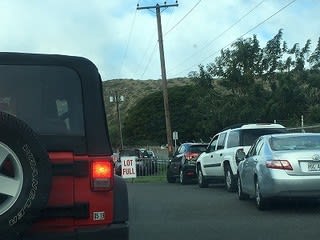 The lot was full but I could get in after 5 minutes.
Started walking at 9:48.
The trail after the pavement.
but it was not steep. I could walk in the same pace before the surgery.
The winding trails go up.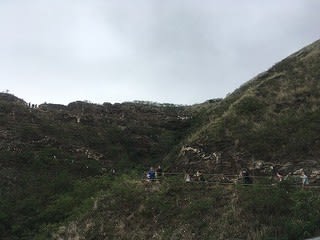 There were many hikers but I could pass through.
The last steps to the peak.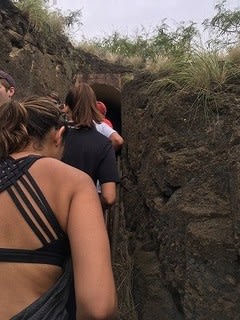 There was a queuing.
The spiral stairs to the peak.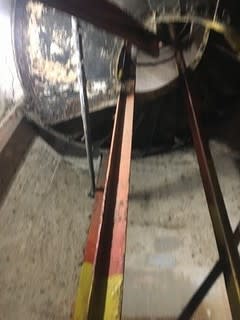 There is another way to the peak.
Arriving at the peak in 20 minutes,
while the standard course time is 1 hour.
The view to the hotel.
Very nice view.
It was drizzling on the way, and it brought us the rainbow.
Coming down home.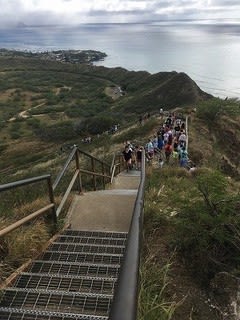 I got some cramp. My muscles were weakened after the surgery, despite of rehabilitation exercises.
Carefully walking down not to put my left knee inside.
The descent trail was busy.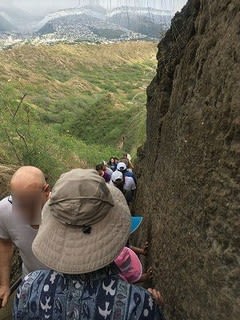 It was good not to hurry.
Descending took longer than ascending, the duration was 24 minutes.
My left knee doesn't hurt, but my thighs pumped.
Training related to hiking will be required.