Hawaii -day 3-Kahara/Kailua
Continued from
Hawaii -day 2-Waikiki
.
The forecast called the good weather, but it looks like worse.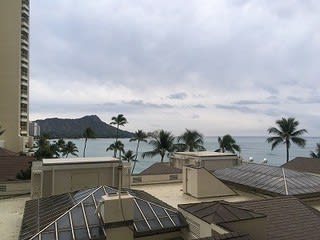 Leaving without breakfast, and driving to Kahala Resort.
I wanted to eat this for breakfast.
Walking around in the resort after breakfast.
A manta ray is swimming in the pool,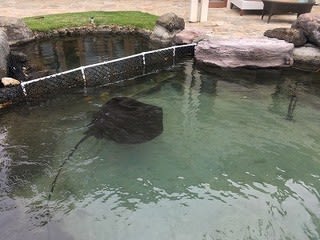 and there is a dolphin show.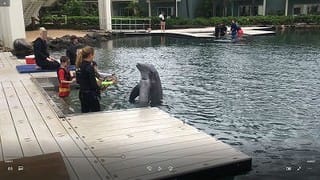 Gorgeous atruction.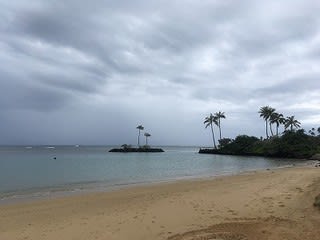 It was sometimes drizzling and we could not stay longer at the beach, that we originally wanted to do.
Lunch time.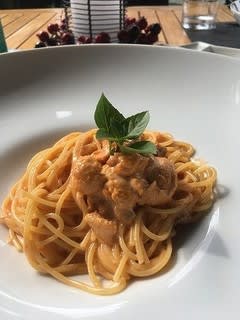 After lunch we drove to Halona Blow Hole.
The water comes through a hole in the rock when the wave comes.
It was cold and windy.
Driving North to Kailua.
Trying pancakes at Boots & Kimo's.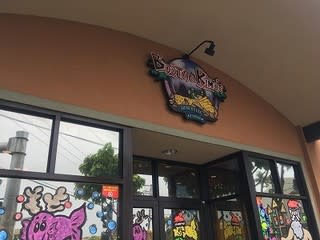 151 Hekili St, Kailua, HI 96734
They officially open by 3p.m., but it looks like already closed.
They told the store was closed, and the food was to-go only.
We bought and brought to a table at Whole Foods.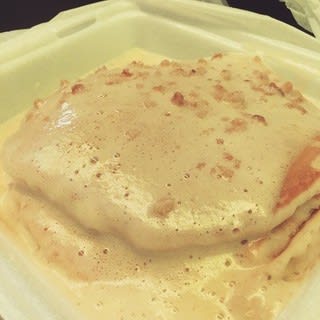 We bought coffee at Whole Foods to be seated.
After shopping at Whole Foods we came back to the hotel.
There was a reception at 5:30 p.m.
It is held every Wednesday.
There was not so much food.
Then we walked to Pau Hana Market Waikiki to bring dinner back.
234 Beach Walk, Honolulu, HI 96815
We could eat there at the table,
but we chose to eat at the room.
Continued to
Hawaii -day 4-North Shore
.