Hawaii -day 1-Waikiki
My first trip to Hawaii.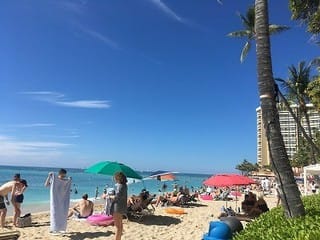 I traveled a lot, but I have never been to Hawaii before.
I usually do skiing a lot in this season, but the doctor has not allowed me to ski after the surgery yet, and I decided to go somewhere I would never go if usual.
Business class.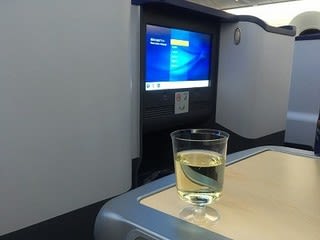 Probably the first time to pay myself for the business class.
The flight time is 7 hours.
Landing soon after a meal and a nap.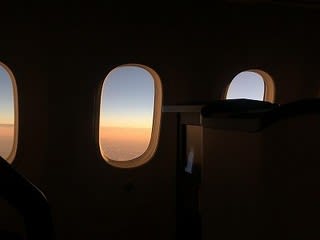 Beautiful dawn.
Enjoying the first sight of Hawaii.
We joined a packaged tour, while we usually arrange by ourselves.
The tour took us from the airport to the hotel by van.
Will be staying here.
Another option was Kahala, but it was full in this week.
The room was ready.
Nice view of Diamond Head.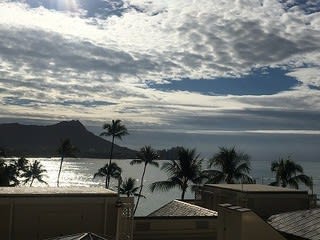 Going out for breakfast?
Pancakes at Egg'n Things.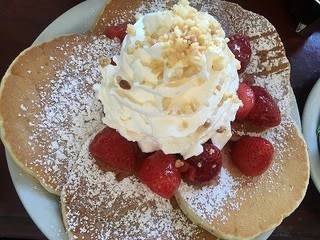 343 Saratoga Rd, Honolulu, HI 96815
Walking on Kalakaua avenue and shopping, and riding Lea Lea trolley to Ala Moana Center.
Nice coffee.
Bought mango ice cream at Henry's Place on the way back to the hotel.
Henry's Place 234 Beach Walk, Honolulu, HI 96815
Diner at House Without A Key at Halekulani.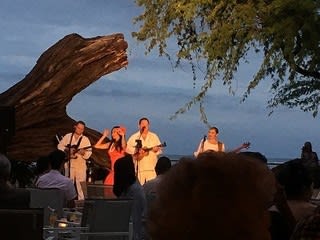 Nice food with live music and live hula dance.
Pool at night.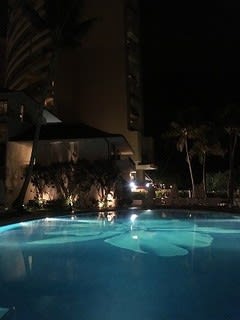 Beautiful orchid symbol mark in the pool.
Continued to
Hawaii -day 2-Waikiki
.