Cycling-Day 61-Kyobashi-Shinagawa
Day 61, 300 days for cycling, total distance 20,515.8km, total climb 228,159m
Kyobashi-Shinagawa 12:21-14:26
Distance today 8.3km, climb 231m, duration 14:46, avg speed 12.8km/h, burned 235kcal
Gear: DoCoMo Bikke
221 days since injury, 190 days since surgery
Job "hopping" as usual.
Leaving Kyobashi.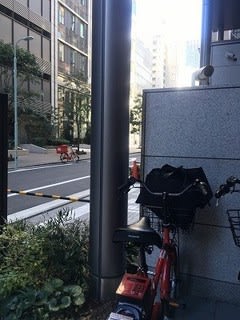 To Mita. Returning a bicycle here.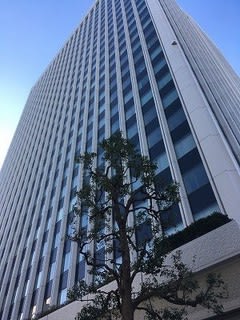 After a meeting I borrowed a bicycle again to Shinagawa.
Crossing under the rail tracks.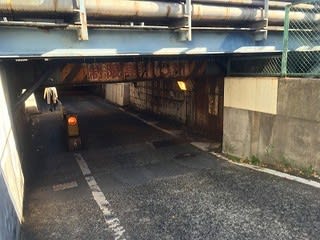 Very low clearance.
It was really scared to ride on bike even for me, a very short man. I pushed the bicycle.
Shinagawa station.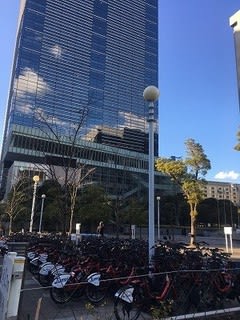 There were many many bicycles.
I believe it is not easy for the operator to manage such uneven bike pools.