Cycling-Day 63-Enoshima
Chilly.
I set an alarm at 6 a.m. but it was still dark. I slept again and departed at 7:12.
Really chilly, probably +1 celceous.
Day 63, 302 days for cycling, total distance 20,855.3km, total climb 229,196m
Enoshima 7:12-15:25
Distance today 123.9km, climb 437m, duration 6:14, avg speed 19.9km/h, burned 2,694kcal
Gear: GIANT DEFY COMPOSITE SE
225 days since injury, 194 days since surgery
Marukobashi bridge.
This will be the last time to cross this bridge this year.
Today some unfamiliar traffic signals stopped me, and arrived in 2 hours 10 minutes, much slower than usual.
They are preparing the new years' visit*.
*A Japanese tradition to visit a temple or a shrine on the new years day to wish the luck of the new year.
Beautiful view of Mt. Fuji from Sagami river.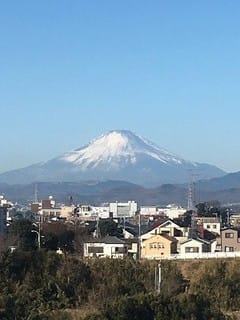 Looks like thin snow.
Beach.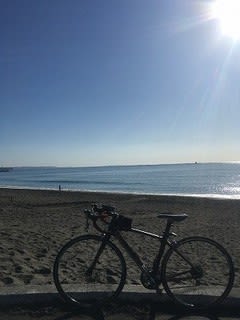 I saw a fishing boat here, but it seems stored somewhere for year ending.
Arriving in 1 hour to Enoshima.
The view of Mt. Fuji was also nice from here.
I wanted to eat breakfast menu but it was already finished.
Lunch burger as usual, but I added avocado today.
Hiking up to Oofuna Kannon on the way back.
I was often seeing this statue from the platform at Ofuna station, but this is the first time to hike up.
I stopped by Kawasakidaishi temple on the way back to buy Matsukazari, or a new year pine decoration.
They are preparing the new year visit, too.
Kuzumochi, or sticky jelly with black sugar sauce.
The pine decoration was not available there.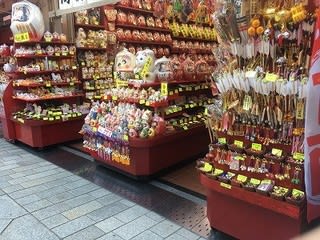 These are the different decorations.
I said thanks of the year at the favorite bakery.
I came here very often and bought a lot.
Today the total duration was longer for stopping by some places.