Cycling-Day 45-Okusawa
A routine riding to the bakery.
Day 45, 284 days for cycling, total distance 19,791.6km, total climb 223,650m
Okusawa 10:24-10:49
Distance today 5.9km, climb 64m, duration 22:53, avg speed 15.4km/h, burned 127kcal
Gear: GIANT DEFY COMPOSITE SE
182 days since injury, 151 days since surgery
I wanted to go riding far but I couldn't leave as I felt exhausted.
Buying breakfast and lunch.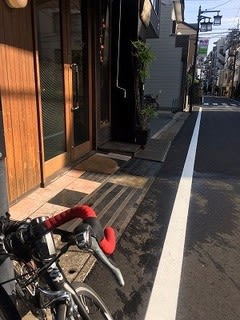 It's cold today. Can be warmed up after exercising a little.