Cycling-Day 37-Matsumoto-DNF/Omachi
Troubling of my rear tire disturbed my riding.
Day 37, 276 days for cycling, total distance 19,460.4km, total climb 221,327m
Matsumoto-DNF/Omachi 9:06-12:10
Distance today 47.5km, climb 618m, duration 2:9, avg speed 22.1km/h, burned 928kcal
Gear: Specialized Rockhopper Pro
168 days since injury, 137 days since surgery
I found my rear tire was flat when I was going to leave.
There was no problem when I stored my bike on a rack. Probably the tube was broken, and I had to change the tube.
I had to depart 20 minutes later than planned.
The mountains are covered with the snow. The winter will come soon.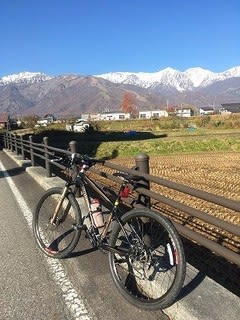 Nice day. It is a good day to go riding longer, perhaps to Matsumoto city.
The leaves are colored in Hakuba village.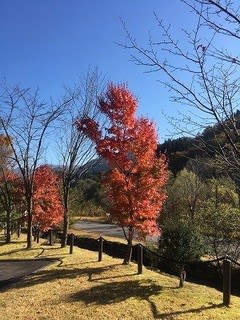 Three-layers-color (white mountain, color leaves in middle height and green base) from Aokiko lake.
I should go further, but I have to take photo as soon as I feel to do so.
"may be later, on the way back", then the lay will change, and you never take the same picture afterward.
After Aokiko lake, I feel the rear tire limp. The tire must be going flat.
Pumping with an electric pump.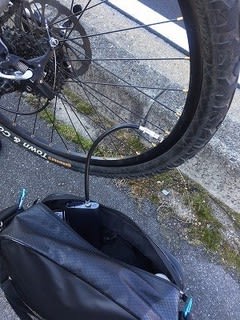 I probably used it wrongly, and the pump sucked the air out instead of pumping.
I had to use my hand pump again.
But the tire became limp again after a few kilometers.
I just changed the tube in the morning. Perhaps the tire itself has a problem.
I would have to go back on a train all the way if I would go further and got a trouble.
Now the place I should return.
I never know I had to return much before Matsumoto city.
Coming back to Aokiko lake.
The tire already became a little limp
This slope makes me run over 50km/h for descending. I should pump again before such high speed running.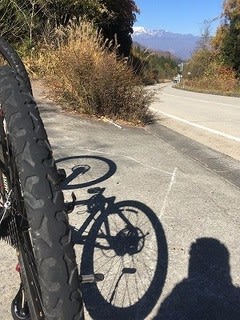 After the slope the tire became limp and I cannot run faster.
I tried a favorite cafe for lunch,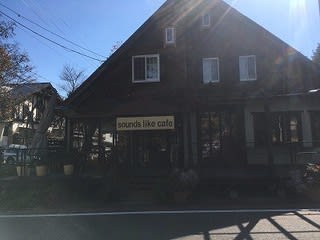 but it is closed Friday. I knew it....
I came home and the tire did not became so limp afterward.
I should buy a new tube and tire, though.
It is a shame the ride was incomplete.
Probably this is the last ride in Hakuba in this year.
Afterward I went out for coffee, as the tire did not become so flat.
Hakuba 15:21-16:22
Distance today 3.6km, climb 45m, duration 0:17, avg speed 12.6km/h, burned 79kcal
I was too optimistic.
After drinking coffee and out of the store, the tire became completely flat.
But it looks no problem when I checked the tube with full air, after I came home.
What's going on?