Cycling-Day 30-Otari-Hotaru
Nice bluebird day.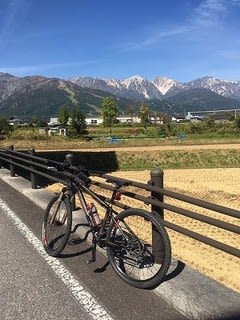 Day 30, 269 days for cycling, total distance 19,171.5km, total climb 220,213m
Otari-Hotaru 9:59-14:52
Distance today 55.2km, climb 1,456m, duration 3:1, avg speed 18.2km/h, burned 1,147kcal
Gear: Specialized Rockhopper Pro
135 days since injury, 104 days since surgery
Today I could not get up early either, and had to give up a long riding.
Hotaru, a soba restaurant, is the alternative destination today for my breakfast and lunch.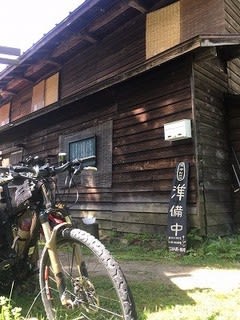 Arrived in 1 hour, just before the opening time, but already queuing with several guests.
It's been for several years since last time to eat here, as it was always full I tried.
Good to be able to eat.
I use this bridge every time, and I found this is a historical architecture with its unusual shape.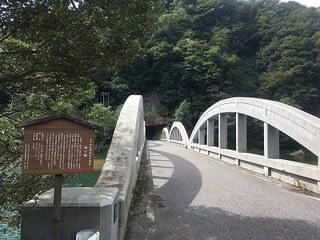 This bridge was built during the World War II, and it was made of concrete instead of steel, as steel was short due to the war.
There was a mushroom festival at Santeinn Otari.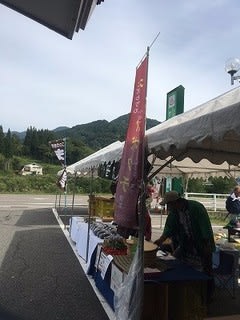 Local mushrooms are all sold out but there was a service of mushroom miso soup.
I was just on the way back, but found a signboard to Chobo-no-sato, or the observatory village. I knew the signboard but I have never been there.
It is just 6km away, and seemed good for exercise after the meal.
But the way was not just an easy exercise. The trail was really far in the wood, and I had to do a hill climbing in 45 minutes with 410m elevation.
And the observatory place is up there.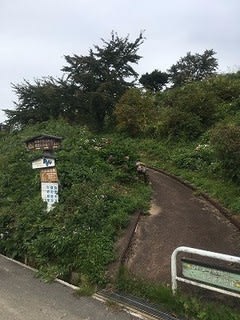 The doctor has not allowed me to climb a hill, but perhaps I can walk on the pavement.
The view is not new to me, but good as I can see Hakuba Cortina Ski Resort.
Hieda #2 and #3, and the roof of the chairlift #4.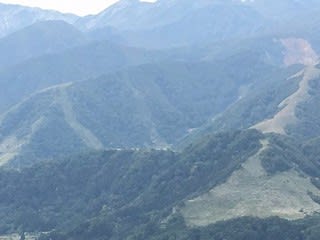 I am really sad I probably cannot go there in this season.
Descending was a little scary, as the road was sandy, without guard rails.
The ride was meant just to eat lunch, but eventually hard.
Cafe time. The Tarte tatin season has come.