Cycling-Day 29-Kurobishi
Bluebird day.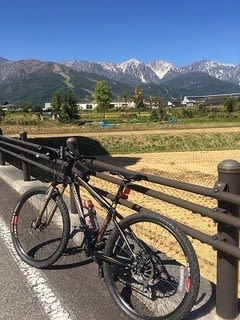 Day 29, 268 days for cycling, total distance 19,094.0km, total climb 218,246m
Kurobishi 10:48-18:39
Distance today 32.8km, climb 945m, duration 2:15, avg speed 14.3km/h, burned 727kcal
Gear: Specialized Rockhopper Pro
134 days since injury, 103 days since surgery
Nice view of three summits.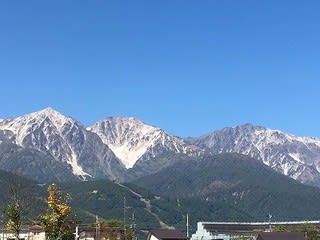 It seems like a perfect day for mountain climbing, but I cannot go.
I tended to go earlier and longer, but I could not get up for tiredness.
Heading to Kurobishi just like last week.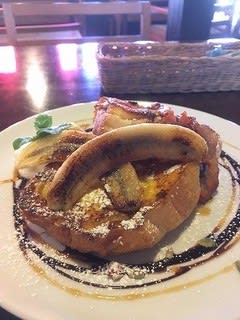 Breakfast at cafe for the beginning.
The parking lot at Kurobishi is full.
perhaps for this perfect weather.
Arriving in 1 hour half, actual duration seems 1 hour 15 minutes without stopping by the cafe.
It is much better than last week.
Closer view of three summits.
I am very jealous to be here, just watching the mountains.
The leaves become colored. Next week should be the best.
Panorama course has shining silver grasses.
It was cool and I did not sweat much, then the descending was not too cold.
I went out for diner again on bicycle.