Cycling-Day 28-Kurobishi
Riding today as well.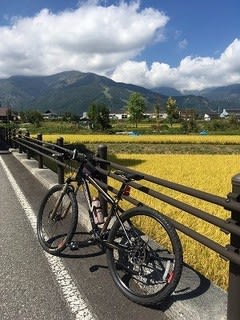 Day 28, 267 days for cycling, total distance 19,054.6km, total climb 217,260m
Kurobishi 11:05-14:01
Distance today 26.2km, climb 904m, duration 2:7, avg speed 12.4km/h, burned 676kcal
Gear: Specialized Rockhopper Pro
128 days since injury, 97 days since surgery
I was exhausted yesterday, but don't want to waste such a sunny day.
58 minutes to Kurobishi #2 chairlift, and 1 hour 32 minutes to the end, as the worst duration.
Must be my weak body after the surgery.
Couldn't see the Hakuba summits.
The leaves started colored.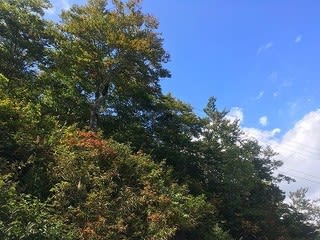 Heavy lunch with a chicken burger for building body.