Cycling-Day 21-Okusawa/Shinjuku
Bicycle riding has been permitted!!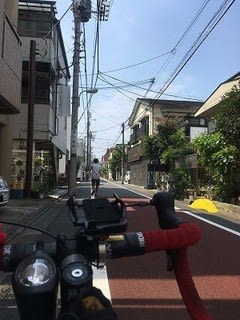 99 days since injury, 68 days since surgery
Day 21, 260 days for cycling, total distance 18,658.9km, total climb 213,082m
Okusawa/Shinjuku 10:45-16:07
Distance today 28.1km, climb 401m, duration 1:28, avg speed 14.9km/h, burned 684kcal
Gear: GIANT DEFY COMPOSITE SE
I saw a doctor last Monday and he has allowed me to ride on bicycle.
I was a little nervous for a long ride, and also the forecast called raining in the afternoon. Attempting a short ride to my favorite bakery.
Okusawa 10:45-11:13
Distance today 5.9km, climb 62m, duration 0:23, avg speed 14.9km/h, burned 135kcal
No need to pedal on right foot only, and just normally wearing both SPD sandals.
The first pedaling was a little strange wearing with the knee brace, but getting along with it to the bakery.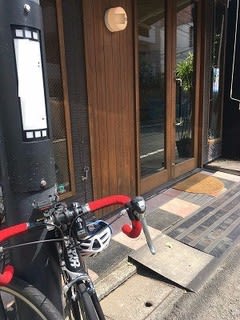 Bought a piece of sandwich for brunch.
I came here for walking several times last several weeks, but it is good to be here on bike.
In the afternoon I had something to do in Shinjuku, while the forecast called raining.
Walking is an option, but the rain stopped and looked no raining again.
Attempting another ride.
Shinjuku 14:25-16:07
Distance today 22.2km, climb 339m, duration 1:41, avg speed 14.9km/h, burned 549kcal
Some drops and drizzles on the way, but no problem to reach Shinjuku.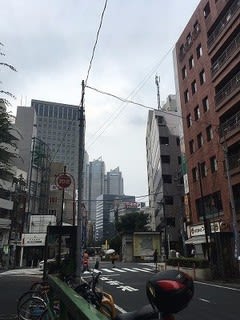 There was an event in Yoyogi.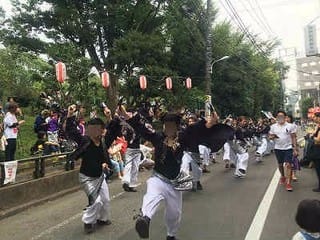 Eating burger at a cafe, which I wanted to visit.
Good to be back to have my lovely combination of B&B, burger and bicycle.
And good to be back to another favorite bakery.
I knew, but realized riding bike is much better than exercise bike.
I had ridden on an exercise bike after the surgery, but getting tired after 30 minutes, and 1 hour is my metal limit.
Nice to feel breeze on bike outside.
Walking was not bad, but bike takes me further, and allows me hop from spot to spot. Really happy to back on ride.