Cycling-Day 18-Enoshima
Nice blue sky.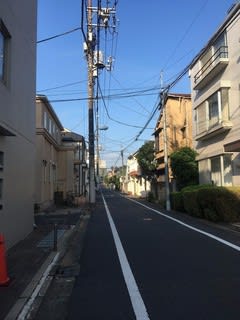 Day 18, 257 days for cycling, total distance 18,615.0km, total climb 212,348m
Enoshima 6:23-13:41
Distance today 120.3km, climb 300m, duration 6:16, avg speed 19.2km/h, burned 2,601kcal
Gear: GIANT DEFY COMPOSITE SE
I become confident of my knee, and I go riding far today.
Crossing Marukobashi bridge.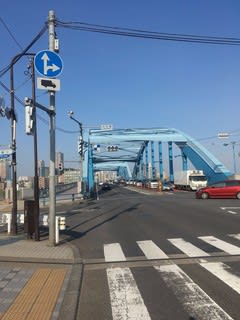 Arriving at Samukawa shrine in 2 hours 17 minutes.
Caring my left knee in slower pace, but the duration was not so bad.
Crossing Sagami river.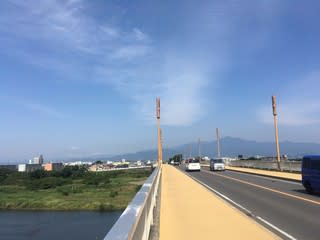 Nice view of Mt. Fuji.
It's a shame I could not go skiing there this year either.
The beach.
The swimming season is approaching.
Enoshima in 1 hour and a few minutes.
Breakfast at a restaurant by the river. I love this place.
I wanted to have a burger but the menu was too early.
Coming back to Marukobashi bridge after 6 hours 20 minutes.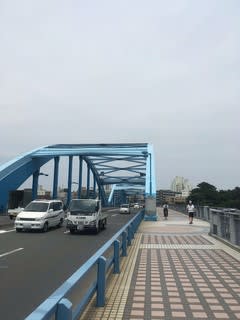 And stopping by the favorite bakery again. I cannot skip this place either.