Ski day 71 at Happo One
I know it's raining,
but I am coming as the operation will end soon.
Season Day 71, Powder 39 days, Backcountry 25 days, Telemark 10 days
Happo One 7:45-8:40
Gear:Pocket Rocket(Telemark)+GARMONT ENER-G
I parked my car and walked to the gondola station.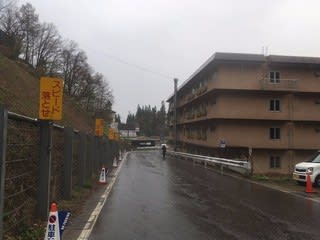 It IS raining. The lady walking ahead put up her umbrella.
Rain drops are pattering the gondola cabin.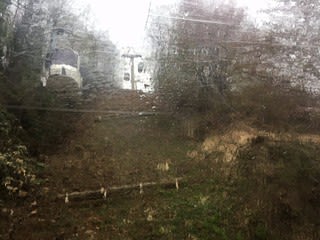 Usagi.
I ski down on Panorama, before it gets rough.
Smooth run on the wet surface,
but it is very uncomfortable on the chairlift.
I just wanted to go back after two runs, but the rain almost stopped and some cloud breaks came,
and I did two more runs.
I wanted to stop by a cafe on the way back, but I totally got wet.
Brunch at the cafe after changing cloths.