Ski day 70 at Hakusan -day 3-
Enjoying the huge slope again.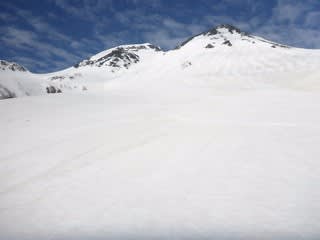 Season Day 70, Powder 39 days, Backcountry 25 days, Telemark 9 days
Hakusan -day 3- 8:37-15:00
Gear:Teneighty GUN+Dynafit Beast
Distance today 17.1km, climb 723m, duration 5:58, avg speed 2.9km/h, burned 1,453kcal
Continued from
Ski day 69 at Hakusan -day 2-
.
A little cloudy in the morning.
Leaving the lodge around 8:30 a.m. after the snow got soft.
Climbing up to Gozenmine peak.
Kengamine peak in the front.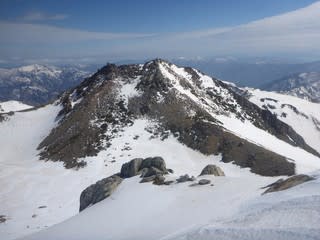 Skiing down to the east side.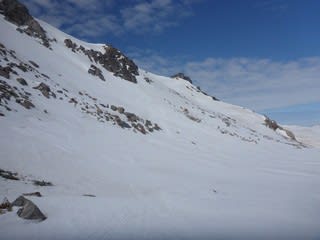 The slope was really steep.
Keep going down.
We could enjoy the huge slope again.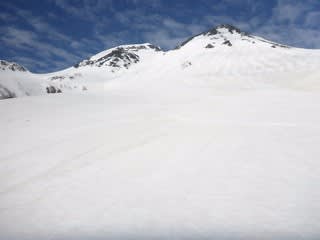 Climbing up to the ridge.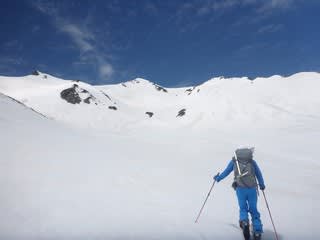 The sky got foggy when we came back to the ridge.
Picking up our bags we left at the lodge.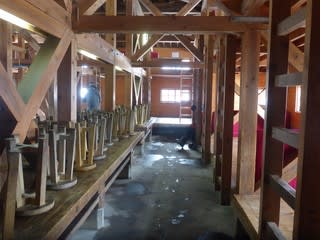 Skiing down back home on Manzaidan valley.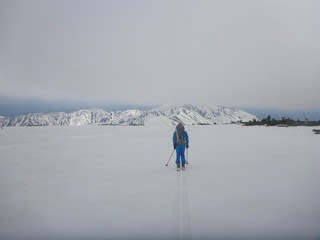 The upper side was good, but the lower was stopping.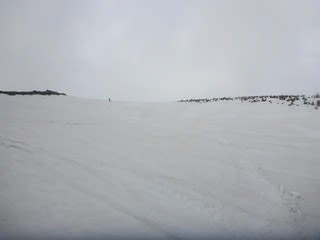 And the snow has gone in the middle.
We descent on the adventurous slope.
Just skiing, no fun any more.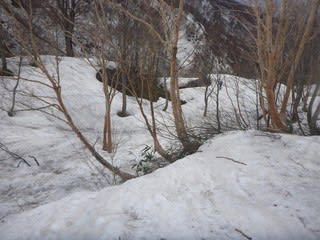 Annoying walking on the down trail.
And descending down on the trail fast with secret tools.
Sushi for the treatment in the end.
Really good three days.