Ski day 68 at Hakusan -day 1-
The first visit in Hakusan.
Season Day 68, Powder 39 days, Backcountry 23 days, Telemark 9 days
Hakusan 7:39-16:58
Gear:Teneighty GUN+Dynafit Beast
Distance today 13.0km, climb 1,952m, duration 7:21, avg speed 1.8km/h, burned 1,940kcal
We went to Hakusan later half of Golden Week.
I looked at Hakusan far from Northern Alps but I have never been there.
I have wanted to visit some day, and now it realizes.
Leaving Hakuba at 3 a.m.
Gathering with tour members at Roadside Rest Area Shiroyamasan.
I was around here for kayaking 13 years ago.
We drove further to the mountain, and departed Ichinose at 7:39.
We used secret tools and arrived in Betto-Deai at 9:42.
A little annoying walk carrying our skies on our back.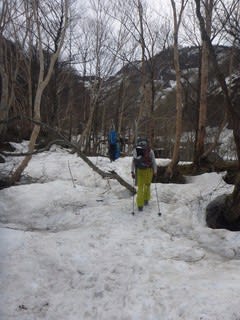 Kashiwa-mochi, or rice cake wrapped in an oak leaf, as a traditional food in early May.
Reached to the ridge before 2 p.m.
and arrived at Murodo at 2:15 p.m., after 10km walking.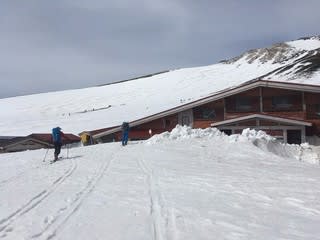 Another Murodo, Tateyama must be very busy now.
A certificate of Hakusan visit.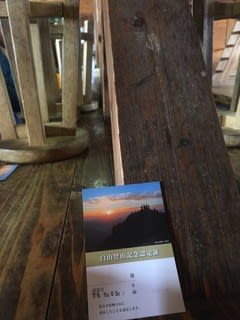 Year 2017 is 1300 years anniversary since Hakusan has been explored.
We left unnecessary foods, drinks and sleeping items, and climbed up to the peak with light bag.
Gozenmine peak.
The first view of Hakusan peaks for me.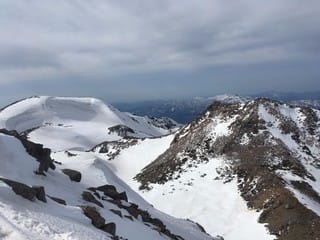 Excited to ski around here soon.
Today we just ski down to the lodge.
Nice view with sun set,
and nice film crust.
Cooking dinner in the lodge.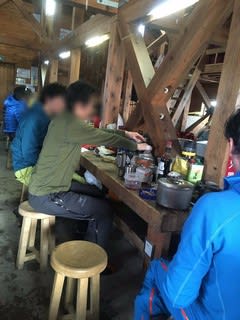 I slept as soon as the lights off at 8 p.m.
Continued to
Ski day 69 at Hakusan -day 2-
.