Cycling-Day 13-Tama River(Hamura Dam)(99.9km)
A Tama river routine.
Day 13, 252 days for cycling, total distance 18,386.6km, total climb 211,539m
Tama River(Hamura Dam) 9:24-14:33
Distance today 99.9km, climb 170m, duration 4:11, avg speed 23.9km/h, burned 2,038kcal
Gear: GIANT DEFY COMPOSITE SE
Dedicated just pedaling to the end of the road, Hamura, for 2 hours 2 minutes.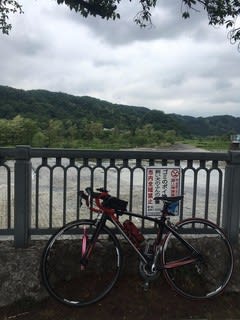 The road was empty today, but I could not make it within 2 hours.
Lunch at the favorite restaurant.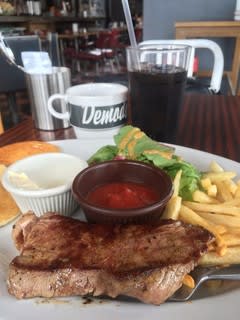 I wanted to eat hamburger as usual, but I chose a weekday plate this time.
Dedicated pedaling back again.
From the restaurant to Futakotamagawa without stopping for 1 hour half.
Stopping by the favorite bakery.