Ski day 67 at HappoBC
A short walking to Happo-Ike lake.
The parking lot must be busy in holidays. I rode on a bicycle to Happo.
Today my backpack is a little heavy with my backcountry items.
Season Day 67, Powder 39 days, Backcountry 22 days, Telemark 9 days
HappoBC 10:39-12:06
Gear:Pocket Rocket(Telemark)+GARMONT ENER-G
Cherry blossoms at the gondola station.
Departing Happo-ike hut.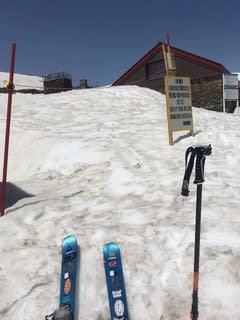 The time was late morning. No backcountry people were there any more.
The snow has gone on the board walk.
Arriving at Happo-Ike lake in 30 minutes.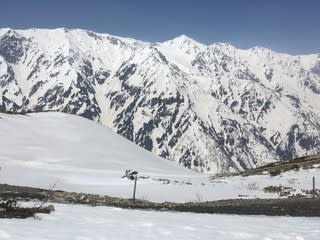 Skiing down here.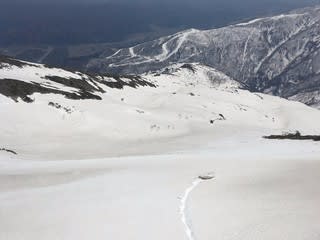 The trails look good,
but the snow condition was stopping.
"Leg-grabber" Phantoms were hanging on my skies and I was dragging them around.
A roll snow.
I planned to ski down more, but no use to go further. Now I climb back to the ridge here.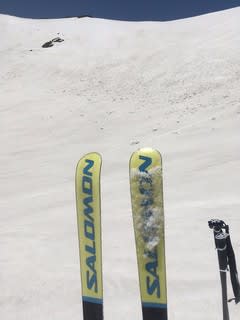 The snow stuck on my skies.
Coming back to Usagi.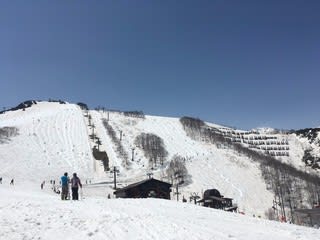 Brunching at the same cafe yesterday.