Ski day 66 at Happo One
Season Day 66, Powder 39 days, Backcountry 21 days, Telemark 8 days
Happo One 7:45-10:00
Gear:Pocket Rocket(Telemark)+GARMONT ENER-G
I had a work in Kofu yesterday. The travel to Hakuba gained a half way, and I could enjoy dinner in Hakuba earlier.
The lift operation starts at 7:30 during Golden Week just like the top season.
I can use time efficiently.
I expected more crowded but not so much.
Usagi.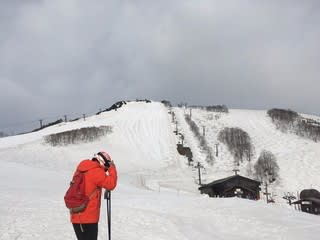 Enjoying the smooth cruising in Panorama.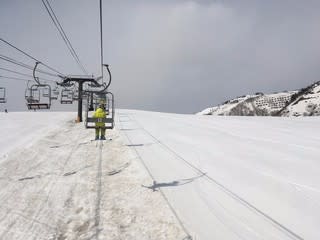 Grat.
It was really a bad weather in the mountain side. The forecast calls the bad weather today, and I wonder when it gets bad in the resort as well.
The grat course kept smooth and vacant so that I could enjoy until 9 a.m.
Skyline.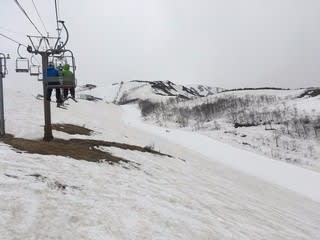 There were some rain drops but I could ski without raining until 10 a.m.
Brunch at the cafe as usual.