Ski day 65 at Happo
Weekday skiing.
Season Day 65, Powder 39 days, Backcountry 21 days, Telemark 7 days
Happo 13:00-13:55
Gear:Vector glide Camel Hump+Tecnica Cochise 130
We went to Ogawa village for watching cherry blossoms in the morning.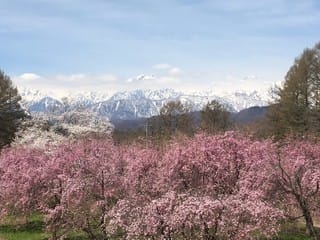 Full of flowers and nice view of North Alpine mountains including Hakuba.
Brunch at Hakuba.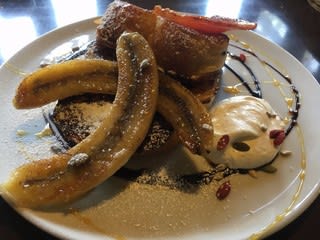 I got some time for skiing before we got home.
The resort is empty.
Grat.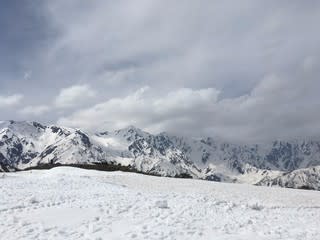 Kurobishi was thickly,
but I did 5 runs here.