Ski day 64 at Tateyama
Great slope.
Season Day 64, Powder 39 days, Backcountry 21 days, Telemark 7 days
Tateyama 8:52-14:45
Gear:Teneighty GUN+Dynafit Beast
Distance today 9.9km, climb 1,155m, duration 5:52, avg speed 1.7km/h, burned 1,307kcal
Continued from
Ski day 63 at Tateyama
Nice blue bird day, but the terrains are very icy and hard to ascend and descend.
We stayed at the lodge for a while.
We departed almost at 9 a.m.
Climbing up on Raicho-sawa with crampons.
The ascent was smooth but I tried to reach the very icy ridge, and slipped down.
Arrived at Tsurugi-Gozen hut in 1 hour and half. We slowed down until the terrain got soft.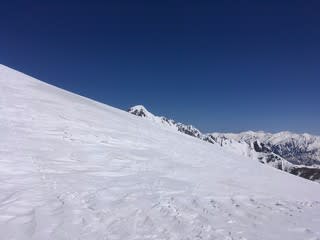 Mt. Tsurugi in my sight.
Our favorite slope.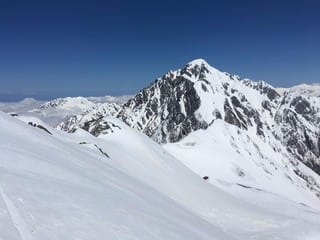 We love this place with the great view of Mt. Tsurugi.
The slope was a little crusty, but not icy. We enjoyed the great slope.
Climbing back to Tsurugi-Gozen,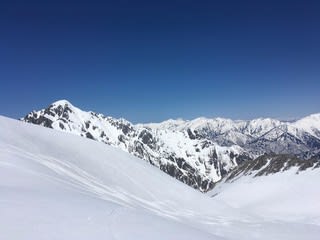 and chose other slope in the same place.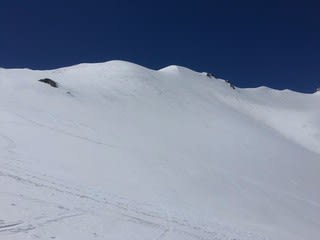 Going back on Raicho-sawa.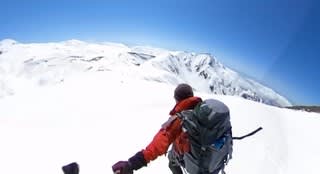 Usually this place becomes rough and we did not expect much, but this time the slope was great with the perfect film crust.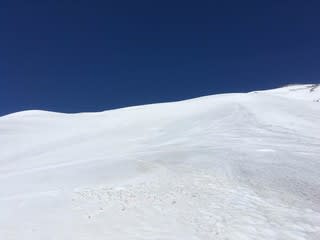 This is the best that we ever skied here before.
Walking back to Murodo.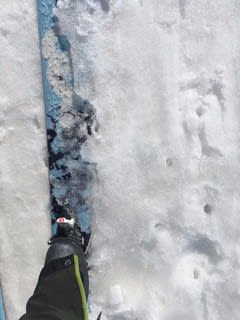 We miss this film crust.
The Murodo terminal was very busy.
We waited for the bus for 20 minutes. This was not too bad as the regular bus departs every 20 minutes. Queuing was annoying.
The tram required numbering tickets. We waited for over 30 minutes at Bijodaira.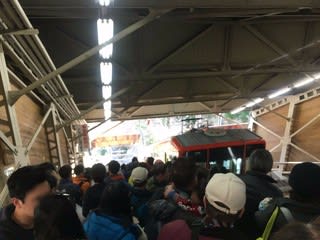 The traffic was busy but we enjoyed two days skiing.