Ski day 63 at Tateyama
Pretty much snow in Tateyama.
Season Day 63, Powder 39 days, Backcountry 20 days, Telemark 7 days
Tateyama 9:13-14:43
Gear:Teneighty GUN+Dynafit Beast
Distance today 10.7km, climb 1,133m, duration 4:30, avg speed 1.9km/h, burned 1,614kcal
Departed Hakuba at 4a.m.
2 hours driving to Tateyama station.
My mountain mate bought me a ticket at 7:20, and we loaded on a tram and bus to Murodo.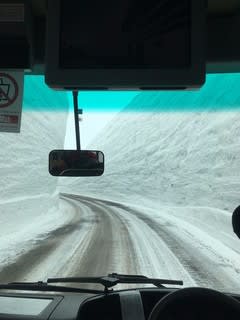 The snow depth reached 19m this year.
It was foggy in Murodo,
but we started walking as we saw some cloud breaks.
1 hour walking to Mt. Jodo.
The mountain was icy and the crampon helped me very much.
We go down on this slope, but the view did not get clear.
Today the condition was mix of ice and powder, and the visibility is very important to choose the right place.
We made it in a short cloud break.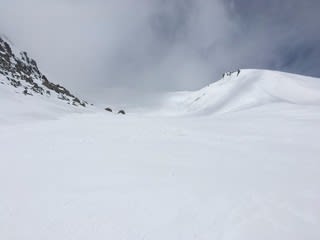 Partially powder.
We kept going on Oyamadani valley.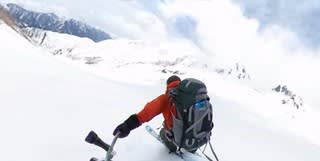 Nice film crust.
We climbed back to Mt. Jodo again.
We went down on the North face of Mt. Jodo and traversed to Obashiri valley.
We enjoyed the big slope of Obashiri and finished today's activity.
Arrived at 2:40 p.m. at Raichoso lodge.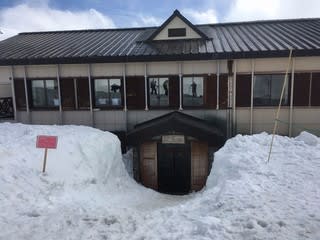 The snow depth reached to the second floor of the lodge.
Continued to
Ski day 64 at Tateyama