Ski day 61 at Mt. Hakuba-Norikura
Big slope of Mt. Hakuba-Norikura.
Season Day 61, Powder 38 days, Backcountry 19 days, Telemark 6 days
Mt. Hakuba-Norikura 8:50-11:21
Gear:Teneighty GUN+Dynafit Beast
Distance today 12.1km, climb 733m, duration 2:30, avg speed 4.8km/h, burned 950kcal
Great blue bird day.
Nobody approaches from this trail but us.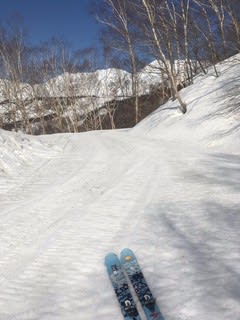 Tenguppara in 1 hour.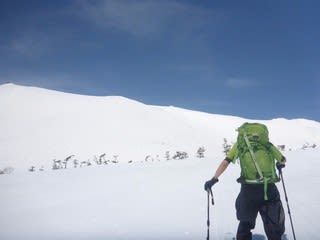 Dropping from here, just like
last December
.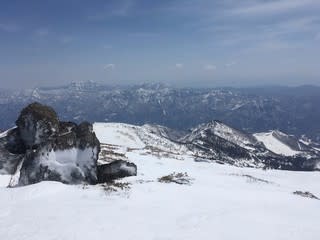 We worried about the thin snow at the time, but now are happy to see such much snow.
Partially the snow was stoppered, but we enjoyed the big slope.
Nice view of Hakuba summits.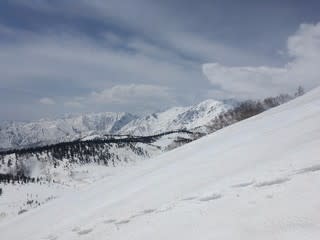 Nice film crust as well.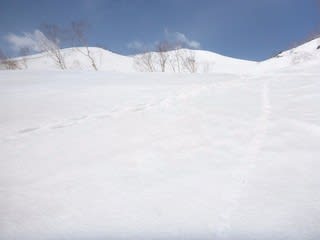 We came down to the bottom of Tsugaike resort, but this should be the last.