Ski day 59 at Happo One
Bicycle riding to Happo.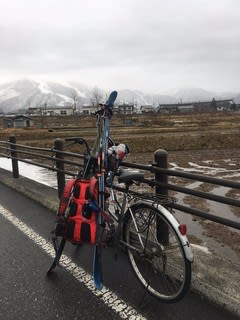 Some mist but it will become clear.
Season Day 59, Powder 38 days, Backcountry 18 days, Telemark 5 days
Happo One 8:18-10:20
Gear:Pocket Rocket(Telemark)+GARMONT ENER-G
Departing from Nakiyama, probably this will be the last time.
I repeated on Riesen.
It was fogy in the elevation of Usagi.
And I went to Skyline.
The view became clear just before I leave.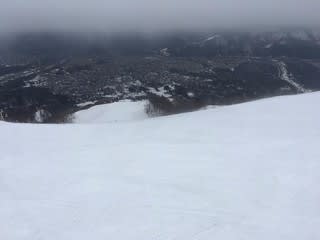 Brunch at my favorite cafe.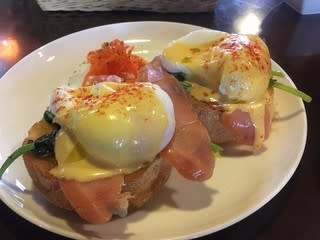 I tended to stay until Sunday, but I have to go back home as I got an appointment.