Ski day 58 at Happo One
Season Day 58, Powder 38 days, Backcountry 18 days, Telemark 4 days
Happo One 12:40-14:50
Gear:Pocket Rocket(Telemark)+GARMONT ENER-G
I had a work in Nagoya yesterday.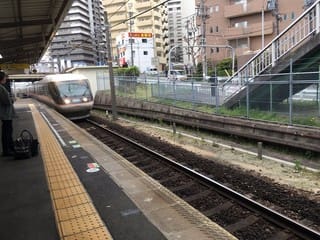 Coming to Hakuba after transferring trains all the way.
I slept late as it was raining in the morning.
Skiing after raining.
No view for Hakuba summits at Grat.
The mountain area does not have dents.
Several runs in Skyline. The condition was very good for telemarking, but a little stopping snow.
Panorama.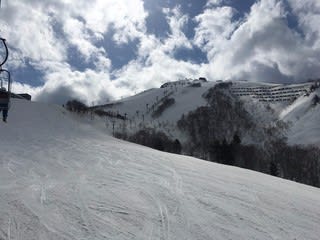 The slopes were very much empty in weekday and after raining.
I made a big turn on the full of the slope.
Riesen was also empty.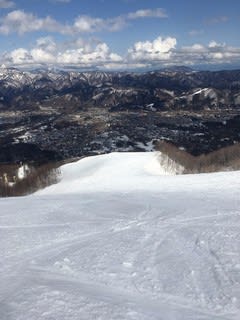 Today I came down to the gondola bottom station,
but sooner, the course will be closed.