Ski day 56 at Urahiyo/Happo One
Going anyway, nothing to loose.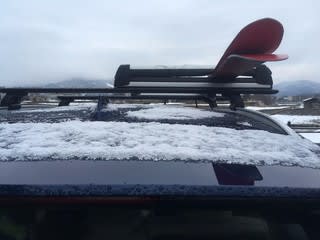 Some snow fall in the village.
Season Day 56, Powder 38 days, Backcountry 18 days, Telemark 2 days
Urahiyo 8:49-10:25
Gear:BanYa M1102+Dynafit Beast
Distance today 9.2km, climb 290m, duration 1:35, avg speed 5.8km/h, burned 560kcal
The appearance itself looks winter.
Departing on the trail as usual.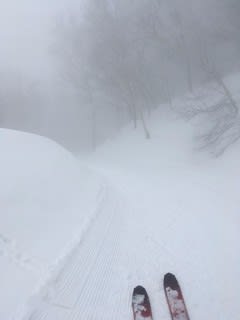 We came up to the ridge as usual, but no visibility.
The north face was not too bad, but not good enough to go through the thick fog.
The south face,
with a little spray.
Brunch at the cafe.
I got together with T-san, a paddling mate over ten years ago, at Happo.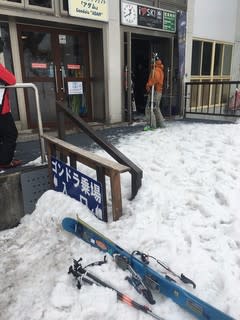 Happo One 12:45-14:55
Gear:Pocket Rocket(Telemark)+GARMONT ENER-G
We went to Grat together,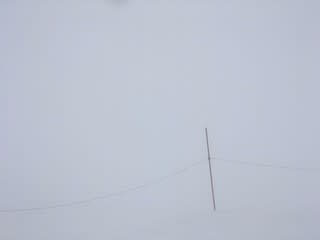 but nothing is in my sight.
We repeated on Panorama together.
A coffee time.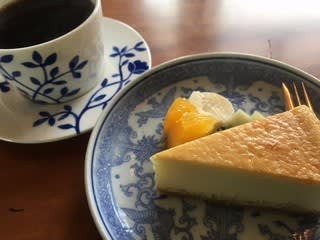 Barbecue dinner.