Ski day 55 at Urahiyo
The window shield got frost in the morning.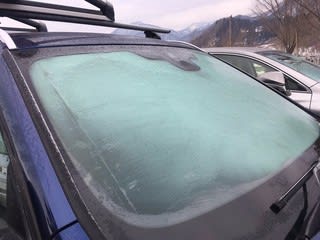 The frost is annoying but it will be less and less in spring.
Season Day 55, Powder 37 days, Backcountry 17 days, Telemark 2 days
Urahiyo 8:54-11:22
Gear:BanYa M1102+Dynafit Beast
Distance today 10.6km, climb 456m, duration 2:28, avg speed 4.3km/h, burned 742kcal
We go to Urahiyo again.
Today the forecast calls bad weather in the afternoon.
We hope we can do something before it gets bad.
The slope we skied yesterday was fully tracked.
We found untracked slope.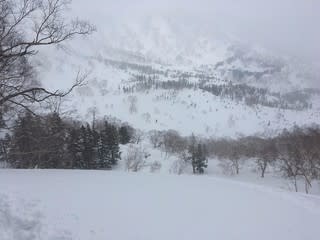 The snow was good.
We climbed up and ran twice, but the visibility got poor.
Now the time to leave.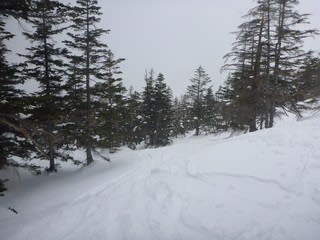 The south slope looks annoying.
Icy and crusty, but we could manage to reach to the trail.
It was a short activity, but better than not going.