Ski day 53 at Happo One/Hakuba Cortina/Hakuba Norikura
This will be the last time for early running in Riesen.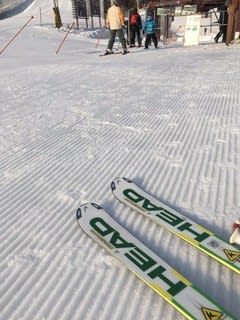 Season Day 53, Powder 35 days, Backcountry 15 days, Telemark 1 days
Happo One/Hakuba Cortina/Hakuba Norikura 7:48-9:11
Gear:HEAD i.Supershape Magnum+Tecnica Cochise 130
Skiing down on Riesen several times.
The upper slopes were hard enough, but it was slushy and too soft under Usuba.
Then we moved to Panorama for several runs.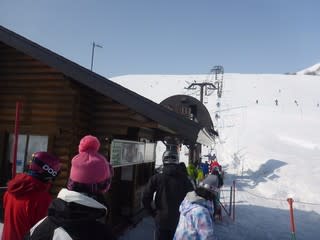 Ended as the lift got a long queuing.
After Happo, we came to Hakuba Cortina.
The roof is red, a bad sign for the powder.
This is probably the first time to visit without powder snow.
Hakuba Cortina/Hakuba Norikura 9:50-11:26
Gear:Pocket Rocket(Telemark)+GARMONT ENER-G
We tried to ski from the North end of Hakuba Valley ticket area.
The chairlift #4.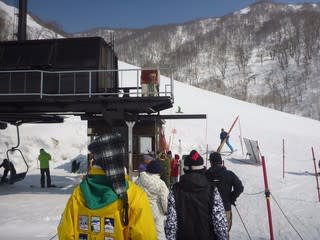 It is a little busy today.
We skied down on courses we usually do not ski down.
Then we moved to Hakuba Norikura.
We just pass this ski resort and not skied much.
I jumped into a steep slope and felt something torn off.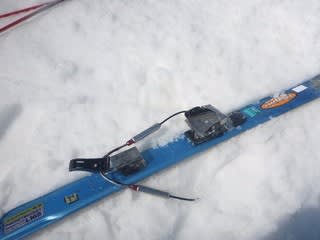 The wire of telemark binding was torn off.
I somehow skied down on foot.
I saw many handicapped athletes in Happo for their competition in the morning, but I did not realize I had to ski on foot.
I had to finish the day with broken binding.
The cafes were all full and we could not get in.
Not a perfect ending.