Ski day 52 at Shigakogen
Shigakogen again.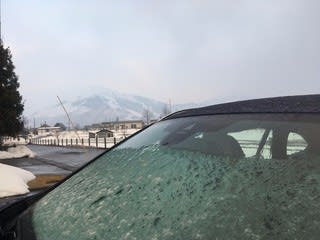 We departed Hakuba at 6:30 a.m. for Shigakogen.
My friend Tah-chan had never been there, and we wanted to show it.
Season Day 52, Powder 35 days, Backcountry 15 days, Telemark 1 days
Shigakogen 8:40-15:30
Gear:Vector glide Camel Hump+Tecnica Cochise 130
Started at Ichinose Diamond.
It was snowing in Mt. Yakebitai.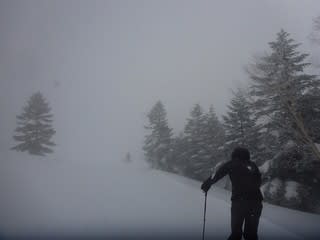 Today we expected a warm and sunny day, and we did not expect this weather.
But the gondola lift was crowded with a long queuing as a middle day of national holidays.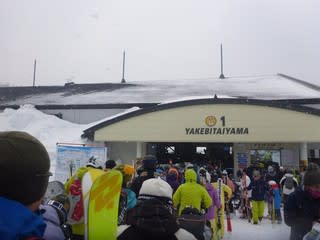 It is totally different from a week ago.
Okushiga gondola lift was closed due to the strong wind.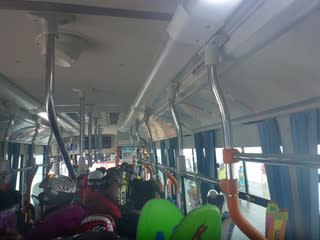 We took a shuttle bus back to Yakebitai.
Yakebitai gondola again.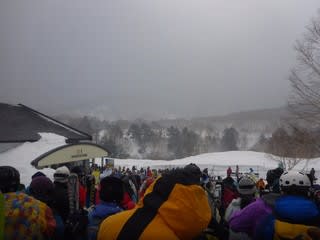 The queuing became longer.
We wanted to go around in Yamebitai, but we gave up and went back to Ichinose.
Lunch at Tanne.
It was gorgeous with a lunch voucher.
We went to Higashi-Tateyama via Nishi-Tateyama and Giant.
We took an 'eggy-gondolra' again.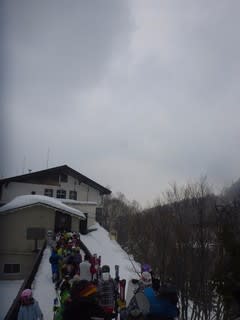 This gondola was also crowded.
We were happy to take an eggy cabin.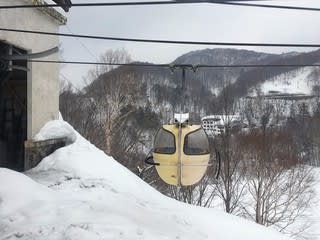 We drove to Sun-Valley after Ichinose.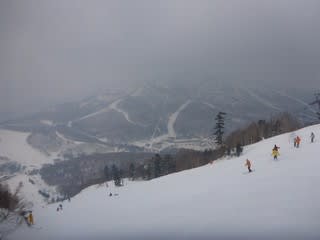 Several runs in Sun-Valley and Hasuike.
We tried cheese cake at Maruike Hotel, but it was sold out at the cafe on 2nd floor.
We went out but found it was available at the cafe on 1st floor.
Then we went back to the cafe but the cheese cake was just sold out. How unfortunate.
We enjoyed the second visit in Shigakogen and were happy that Tah-chan enjoyed, too.