Ski day 50 at Shigakogen
Shigakogen, 8 years since last time.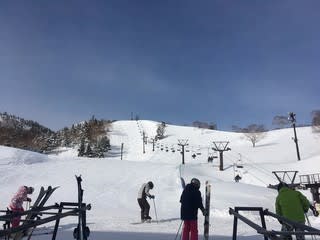 Season Day 50, Powder 34 days, Backcountry 14 days, Telemark 1 days
Shigakogen 8:40-15:35
Gear:Vector glide Camel Hump+Tecnica Cochise 130
We left Hakuba at 6:30 a.m. and went to Shigakogen.
We started at Kumanoyu, and moved to Yokoteyama and Shibutoge.
We enjoyed some powdery area remaining.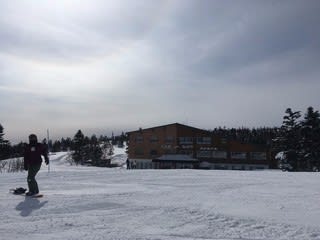 Yokote-Sancho-hutte, or mount-top-hut of Mt. Yokote.
The highest bakery in Japan.
I took apple bread.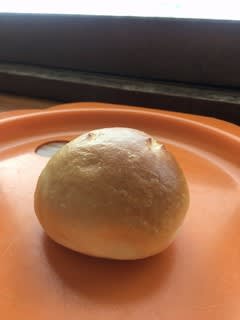 Pen-pineapple-apple-pan?
Great view of entire Northern Japan Alpine mountains.
and Hakuba summits.
We drove to Yakebitaiyama.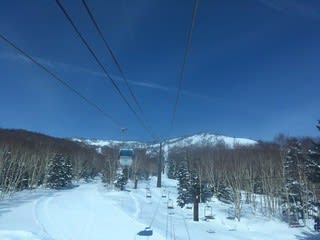 and reached to Okushigakogen.
We hopped Okushigakogen, Yakebitai and Ichinose, and then drove back to Takamagahara.
Skiing down to Giant via Nishidateyama.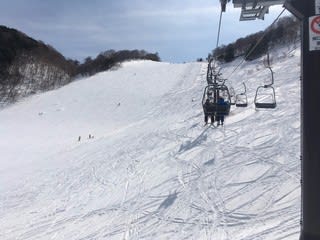 And moved to Higashidateyama.
This is one of the oldest gondola lift in Japan. The shape looks like an egg.
This is too old and egg-cabins are going replaced with new ones.
We need to see before they disappear.
I was very impressed when I saw this for the first time, but now we realize it is too small.
We were so excited to be in the egg.
Lunch at Terakoya.
This is my first lunch in the ski resort in this season, after 50 days skiing.
This will be the first and last lunch in the resort.
The wide view of Ichinose.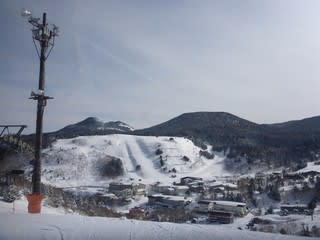 The entire resort is large enough to hop each area one by one.
We drove again to Maruike.
And went down to Sun-valley.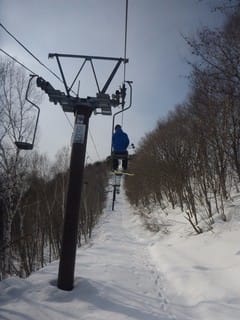 A single chair lift remains.
The view of Sun-valley.
We used to stay and ski all day long in Sun-valley and Maruike until even the end of night time.
The hotel we stayed a lot.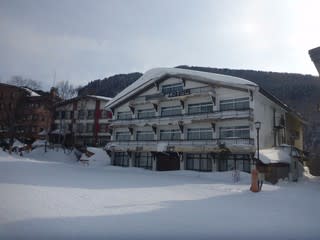 It is a shame it was closed.
We enjoyed a full day skiing in Shigakogen.
I left my car at Nagano and took a bullet train to Tokyo.
The bullet train allows me to take dinner in Tokyo.