Ski day 49 at Urahiyo/Happo
Urahiyo, again.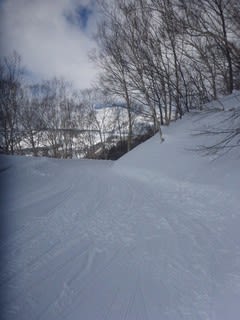 Season Day 49, Powder 33 days, Backcountry 14 days, Telemark 1 days
Urahiyo 8:47-12:14
Gear:BanYa M1102+Dynafit Beast
Distance today 10.1km, climb 572m, duration 3:27, avg speed 2.9km/h, burned 864kcal
Ascending was a little difficult on the deep snow.
Arrived on the ridge at the same time, though.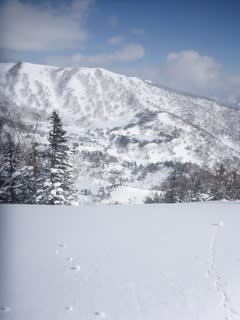 We enjoyed the same slope.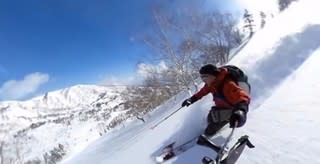 Nicely light powder snow.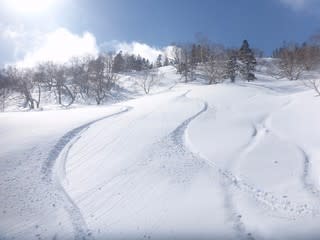 The schedule may differ in backcountry tours, but we walk in the exactly same time on this route.
We always leave here at 10 a.m.
Walking up to the north hill.
We found an ascending trail and followed, but this was different from the one we usually walk. The trail today traverses in the avalanche terrain, which is not safety.
The north slope was also nice.
And we walked up again.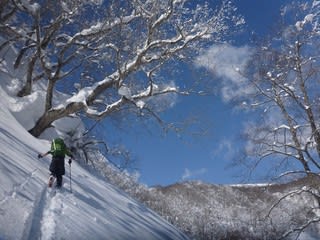 Then we had to traverse in the annoying gorge.
Many phantoms of 'legs-grabber' were there.
And walking down to Tsugaike in the end.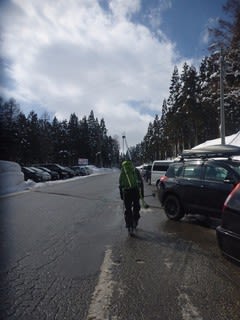 Exactly same lunch as last week.
Today I did not finish my activity and went to Happo Banks.
Happo One 14:30-15:00
Gear:Vector glide Camel Hump+Tecnica Cochise 130
The parking lot at Sakka was full, and I parked my car at my familiar place.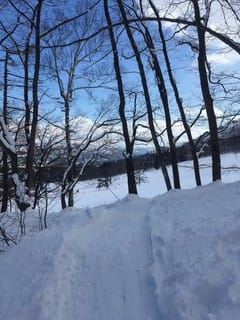 I just wanted to selfie at BANKS.
It will be closed in three weeks, and sunny days will not be guaranteed in next weekends.
The selfie I took was not good, though.